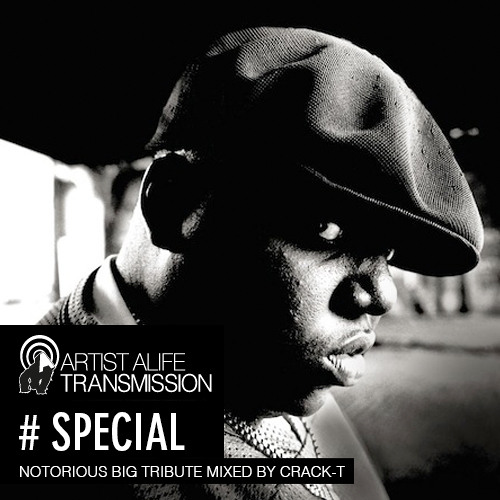 The greatest rapper of all time died on March 9th. Biggie was and still is our favorite MC ever and Crack-T did this "Best of BIG" mixtape a few years ago already – to be exact in March 2005.
WIth all due respect to the artist you wont hear too much cuts & tricks on this one, but a lot of his timeless classics, plus a few dope and rare songs, unreleased interviews and live recordings of the G.O.A.T.!
Due to the huge feedback we have received during the last 48 hours after re-posting this mix, we decided to make it public as "Artist Alife Transmission Special - Notorious Big Tribute mixed by Crack-T".