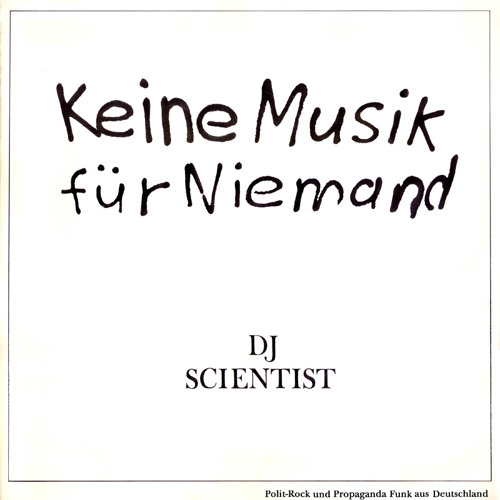 Hello Mixtape Comrades, just stumbled upon this gem:
""Keine Musik für Niemand" is a special full power funky rock set covering the indespensable, indisputable, yet overlooked "Agit-" and Polit-Rock genre with tracks by Lokomotive Kreuzberg, Fasia, Oktoberklub, M.E.K. Bilk, Ihre Kinder, and many others. The mix covers music from the 70s up to the early 80s, full of heavy breaks, undiscovered Krautrock gems and more."
Mixtape Bloggers, DJs (and maybe workers aswell) of the World, Unite!
https://soundcloud.com/djscientist/keine-musik-fur-niemand